Ideas that inspired our project
August 28, 2020
When we were mounting our La La Lab exhibition (about "the Mathematics of Music"), there was a Fridays For Future demonstration right outside. This also was in front of the main venue of the 7th Heidelberg Laureate Forum, where the Climate Crisis was the hot topic. We decided to join the protest. The movement was very well known in Germany, and we shared their worries about global warming for decades. Still, that lucky coincidence of our interest in the climate crisis and our mission to bring science to a general audience sparked the idea of doing a project that combined them.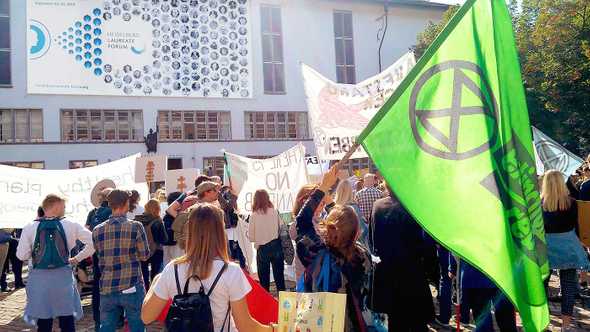 We wanted a format that could venture outside of the typical museum setting, invading public spaces. We wanted to surprise people and create conversations. True to the Open Source philosophy common to all our exhibitions, we wanted to create something that could be shared with (and adapted by) the same organizations in the front lines of climate actions.
A major source of inspiration to give shape to our project was the awesome fleet of mobile museums created by MICRO in the United States. Their free-standing six-feet-tall stations are installed temporarily in public spaces all over New York City and San Francisco. Their first two productions are the "Smallest Mollusk Museum" and the "Perpetual Motion Museum." They are immediately engaging, have great design, and are powered by a beautiful philosophy perfectly expressed in their TED talk.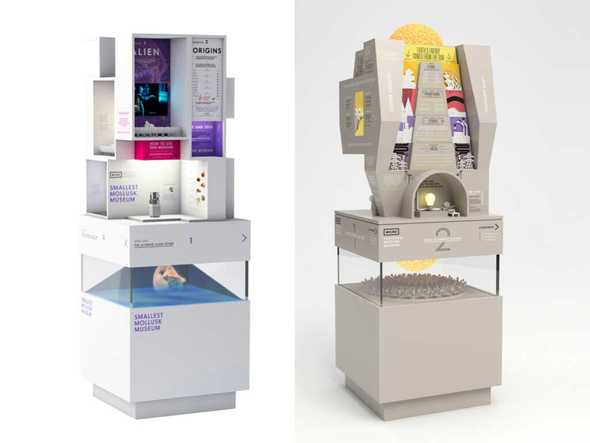 We're also building upon our own experience with other projects at IMAGINARY. Since 2016 there is an interactive station at the shopping area of the Heidelberg Mathematikon. It greets visitors with daily mathematical facts, special announcements, and offers multiple applications and games that can be used by up to two people simultaneously. It also connects with our Science Spaces project, where we have a direct dialogue with our audience to create a science exhibition collaboratively. Contentwise, we build on experience and ideas from our exhibition Mathematics of Planet Earth and the worldwide Climate Sciences teaching project we have been working on as a main partner since 2018.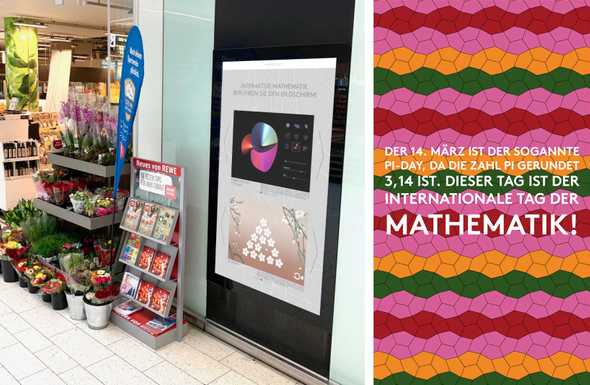 We are thankful for the support and funding of the Klaus Tschira Foundation, who shared our interest in seeing this project come to life and offered valuable suggestions.
---